海外に向けた発信が契機に
── 海外のクライアントのプロジェクトも多く手掛けておられますが、依頼はどのような経緯が多いですか?
長坂 事務所への最初の問い合わせは、だいたいホームページからですね。
海外からも、直接メールで。不思議ですよね、メールが1通、送られて来るだけなので。
12年ほど前、〈Sayama flat〉が完成したときに、「このプロジェクトは日本で発表しても、あまり日の目を見ないな」と感じたんですよね。
何を思ったのか、「海外のほうが響くかな」って。それで、海外のアワードでちょうどローコスト的なテーマのものがあって、出したら2位になったんです(註:Bauhaus Award 2008)。
それから「domus」などが、声をかけてきてくれるようになって。
「外を向けば、なんだかいろんな違う価値観の人がいて、面白いな」と思ったんですよ。英語、ほとんどしゃべれないけど。
何か彼らの感度に触れて、僕らにコンタクトしてきて。
みんな、勇気がありますよね(笑)。だって〈Sayama flat〉ですよ?
それから後に設計した〈ブルーボトルコーヒー 清澄白河ロースタリー&カフェ〉も、最初は僕はぜんぜんわからなくて。飲食はやったことがないから、どうしようかと。
でも当時のスタッフが、「アメリカに行けるんじゃないですか?」と言うので、そうだね、じゃあやってみるかって。
後で、有名なところなんだって知るんですけど(笑)。そんな感じです。
The opportunity to communicate to the world
─ You have been working on many projects for overseas clients.
Nagasaka: The first contact with our office is usually through our website.
Even from abroad, they contact us directly by email. It's strange, isn't it, because we only receive one email.
About 12 years ago, when <Sayama flat> was completed, I felt that this project wouldn't see much light in Japan, even if presented here.
I don't know what I was thinking, but I thought, "Will this project resonates better overseas? So I submitted a piece with a low-cost theme to an overseas award, and it won second place (note: Bauhaus Award 2008).
After that, people like 'domus' started approaching me.
I thought, "It's interesting that if I look out, there are people with all kinds of different values. I could hardly speak English, though.
Something about us touched their sensitivity, and they contacted us.
They're all courageous (laughs). Because it's "Sanayama flat"!
Later I designed <Blue Bottle Coffee Kiyosumi-Shirakawa Roastery & Cafe>, but at first, I had no idea what to do with it. I had never created a restaurant or cafe before, so I wondered what I should do.
But a staff member at the time asked me if we could go to America. So I said, "Well, let's give it a try then.
I found out later that it's a famous coffee shop (laughs). So that's how it went.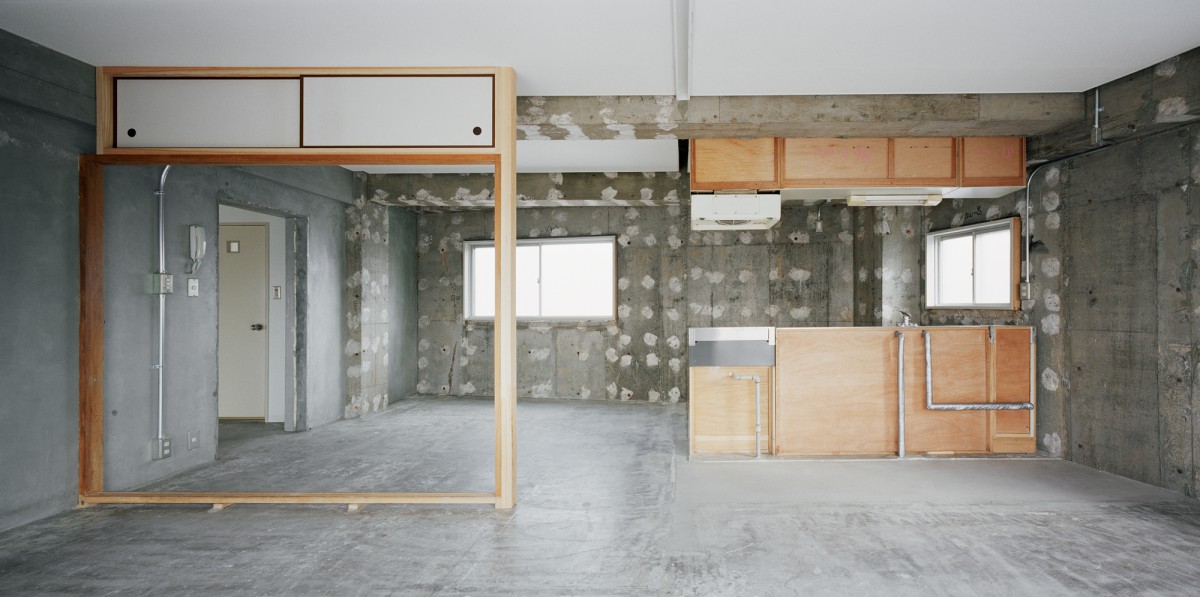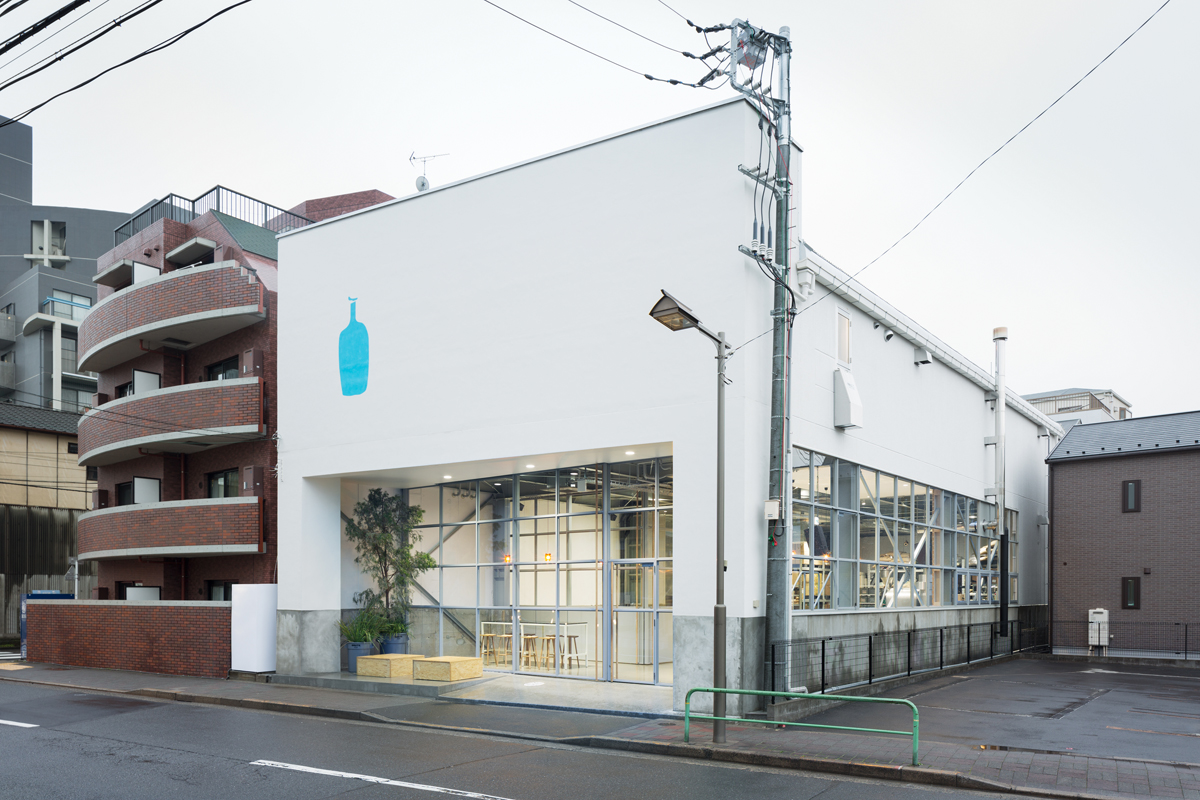 予期していなかった展開を楽しむ
── 当時の事務所のスタッフは何人くらいでしたか?
長坂 5人くらいです。同じころ、Vitraのスタンド(註:2015年4月に開催されたミラノサローネの展示スペース〈Vitra exhibition〉)も設計しました。
ちょうど代替わりしたVitraのトップが、何か変わったことをしようと一番大きなスペースを借りて、僕らに声をかけたんですね。
最初はメールで、3行くらいですよ。「今度日本に行くから、遊びに行っていいか」と。
仕事の話も何もなかったけど、「いいですよ」と返して。
彼らはフランクにやってきたんですけど、名刺に「Vitra CEO」と書いてある。なんだかいろいろ話しているなと思ったら、帰り際に「実は今年のミラノなんだけど」って。
1月ですよ。展示まであと2、3カ月で何をするんだ!? と。もっと早く話してよ、と(笑)。
それから特設事務所をオフィスの中につくって、スイス人がやってきてガーっと一緒に設計して、一気にできたんですけど。スイス人、優秀だなぁって思いましたよね。
すごいスピード感で、面白かったです。そういう不思議なことがありますね。
今はさすがに自分たちの本も出て、ある程度僕らのつくるものを見越してきている感じがしますし、「〈Blue Bottle Coffee〉を見て」という人も多くて、意表をつく感じではなくなっていますね。
Enjoy the unexpected developments
─ How many staff members were working in your office at the time?
Nagasaka: There were about five. Around the same time, we also designed the Vitra stand (note: the Milano Salone exhibition space in April 2015, the <Vitra exhibition>).
The CEO of Vitra, who had just been replaced, wanted to do something different, so he rented the most significant space and approached us.
At first, it was just an email, like three lines, "I'm going to Japan, can I come to visit you?"
There was nothing in that email about work, but I said, "Sure."
They came to visit me frankly, but on their business card, they wrote "Vitra CEO." I thought they were talking about a lot of things, and as she was leaving, she said, "Actually, I'm in Milan this year.
It's January. I thought, "What am I going to do with a few months left until the exhibition? They should have told me about it earlier" (laughs).
Then we built a particular office in the office, and the Swiss people came over and worked with us on the design, and it was all done at once. I was impressed by the excellence of the Swiss people.
It was swift and exciting.
Now we have our book coming out, and I feel like people are starting to anticipate what we're going to make, and a lot of people say they saw <Blue Bottle Coffee>, so it's not as if we're catching them by surprise anymore.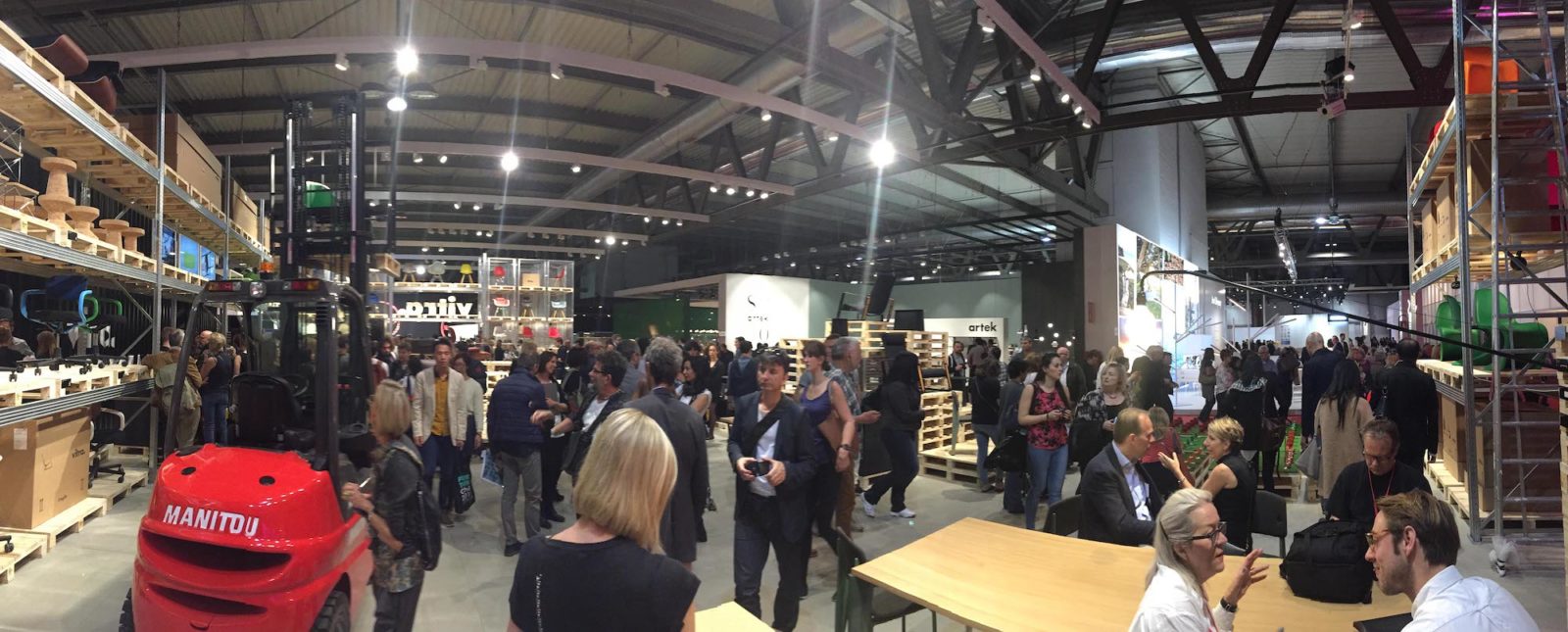 海外からの評価で気づく視点
── 海外からは、スキーマはどのようにみられているのでしょうか?
長坂 海外の人はウチの事務所がつくるものに対して、「未完成な感じ」とか「ネイキッドな感じ」というふうに表現します。
そうした解釈を見聞きして「いいこと言うねぇ」とか「それいいね!」って思うこともあって。どちらかというと、翻弄されてますよ(笑)。
たぶん、「僕のスタンスはこうで、このプロジェクトはこう考えてやっています」と整理した話をしても、彼らはあまり喜びません。
自分で整理して考える能力が彼らは高いので、「そこは自分たちも分かっている」ということなのかなと思います。
彼らには「判断が面白い」と捉えられているみたいですね。
「なぜこれをこうじゃなくてこうするのか」とか、「なぜここでこの材料を使うのか」ということの1つ1つ、その積み重ねが面白いようです。
講演会などに呼ばれると、そのあたりをすごく聞かれますね。彼らの思考からしてみると、僕たちの事例は何か飛躍するところがあると見えるんじゃないですかね。
別に僕、意図してないんですけど。残念ながら(笑)。思想とかたちが連続していくような、ロジカルなものとはちょっと違う気がします。
(#03 デザイン言語でコンセプトを共有 に続く)
Perspectives we notice from overseas evaluations
─ What is the general view of the schema?
Nagasaka: People overseas describe the work we make as "unfinished" or "naked."
When we see or hear such interpretations, we say, "That's a good point!" Sometimes I feel like I'm at the mercy of them (laughs).
They're probably not very happy when I tell them that "my stance is this, and this is how I'm thinking about this project."
They are highly capable of organizing and thinking for themselves, so I guess it's a way of saying, "We know what you're doing.
They seem to see us as "interesting" in our decisions.
They seem to find it interesting to think about why we do this instead of this or why we use this or that material and the accumulation of each of these factors.
When I'm invited to give lectures, I'm often asked about these things. From their point of view, our case study seems to be a leap forward.
Unfortunately, that's not my intention (laughs). I don't think it's quite the same as a series of ideas and forms, or a logical one.
(Continued on #03 Sharing Concepts in Design Language)